Weatherproof QR-Code labels
Our weatherproof QR code labels make it possible to link each object to the data record in the app. The codes are uniquely coded at the factory, making confusion impossible.
One Code - 3 functions
With just one code, different information can be displayed as needed. For example, the code facilitates the retrieval of detailed information or the recording of maintenance. At the same time, the Qr code can also be used to provide a modern citizen information system.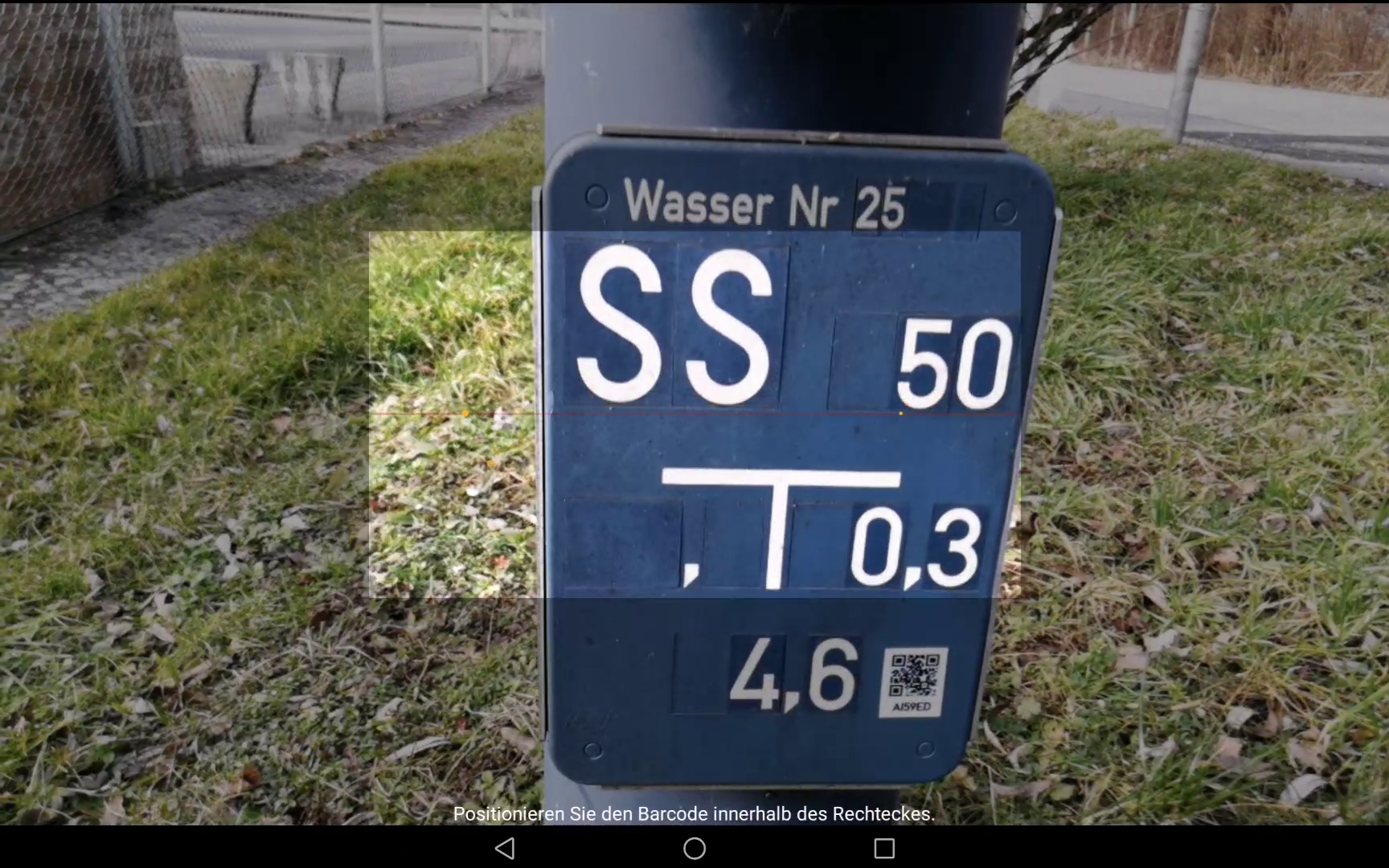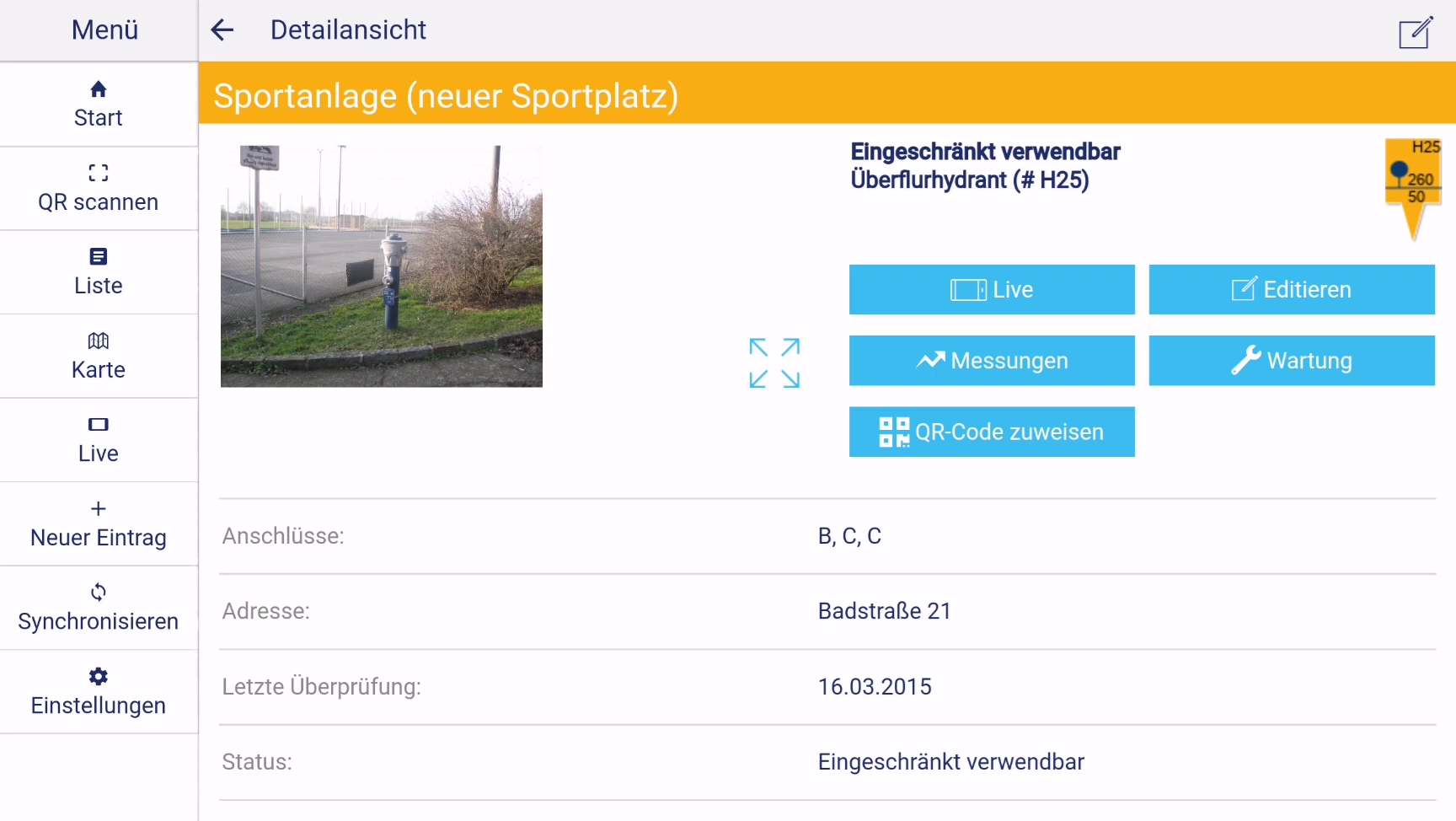 Functions for users with authorisation in the app
For users with authorisation, the QR code acts as a quick opener for the app and supports an efficient workflow
Quick retrieval of detailed information on an object (e.g. performance of a hydrant).
Easy maintenance due to unique identification and no risk of confusion - scan code and fill out maintenance form).
Functions for users without authorisation (citizen information)
If the QR code is scanned with a device / user without the necessary authorisation, the administrator can choose between different functions of the QR code.
Display of a citizen information page (e.g. fault hotline, fault report, logo, explanatory text)
Redirection to any website
Standard page with information that no authorisation is available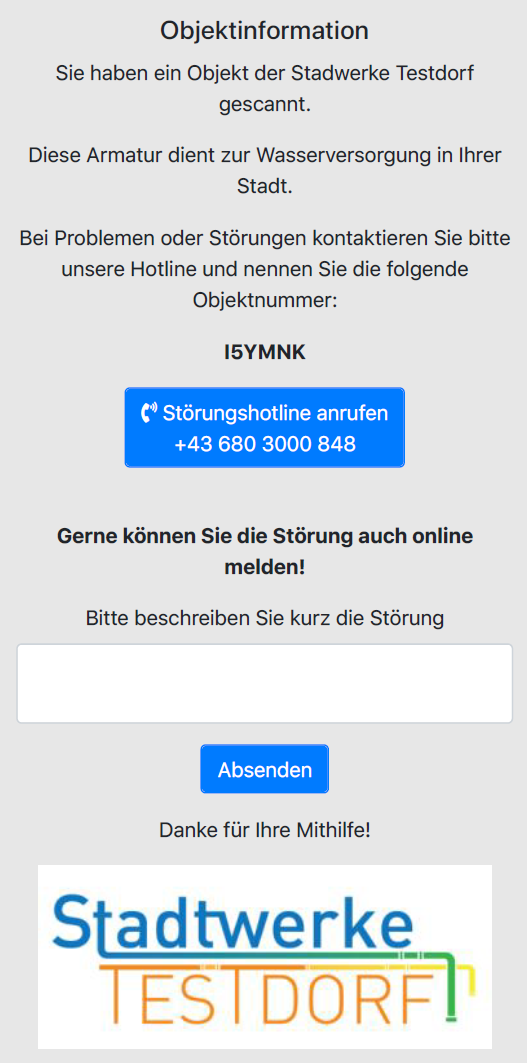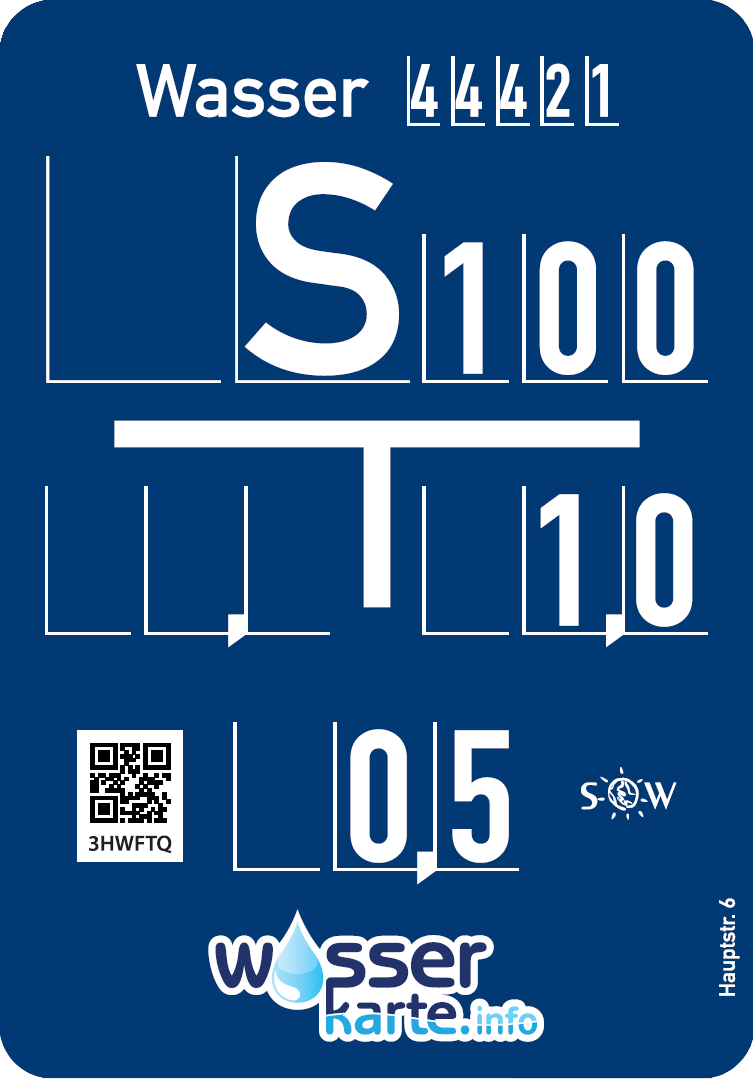 Ready printed signs with QR code
If the QR code is scanned with the wasserkarte.info app, the corresponding data record of the fitting opens. No long searches, no risk of confusion and with the wasserkarte.info maintenance system, the correct maintenance form/document is immediately at hand.
The aluminium signs with QR code can be ordered directly via wasserkarte.info! On request, the aluminium signs can be ordered with ready-printed distance values or with a character set for self-application.
An individual design with the logo of the municipality/utility is possible on request. Please contact us and we will be happy to provide you with an individual offer.
Robust and made for outdoor use
Thanks to the use of reflective films specially developed for outdoor use and an additional protective laminate, these QR code labels are particularly robust and weather-resistant.
Special printing for high outdoor robustness
Manufactured in Germany by SignWorld with a 15-year manufacturer's guarantee on the functionality of the labels.
A permanent adhesive protects against unauthorised removal of the QR codes
Prices
| Article | Preis per sheet |
| --- | --- |
| 1 Sheet á 50 pieces | € 30,00 excl. USt |
| ab 30 Sheets á 50 pieces | € 27,00 excl. USt |
| ab 60 Sheets á 50 pieces | € 24,50 excl. USt |
Packaging & Shipping Austria € 5,50 | Rest of EU € 12,00
Jetzt anfragen!
Fragen Sie jetzt an und wir senden Ihnen gerne weitere Informationen zu!