Individual mobile documentation
Whether in the office on a PC or mobile with a smartphone/tablet. The invidual forms for creating documentation and protocols can be filled out at any time in just a few steps. All protocols are available as PDF files for download and printing.
Easy to use maintenance forms
Based on your requirements, any individual form templates for the documentation of activities are created. These can contain any number of items and many different types of fields are available for easy use.
Use with app or via the online portal
No permanent online connection necessary - subsequent data transfer
Forms can be configured with different input fields and conditions fields and conditions (e.g. display of the Fault description field only if the if the Fault active field has been selected)
Dynamic preselection of options and activation or deactivation of test steps possible on the basis of object data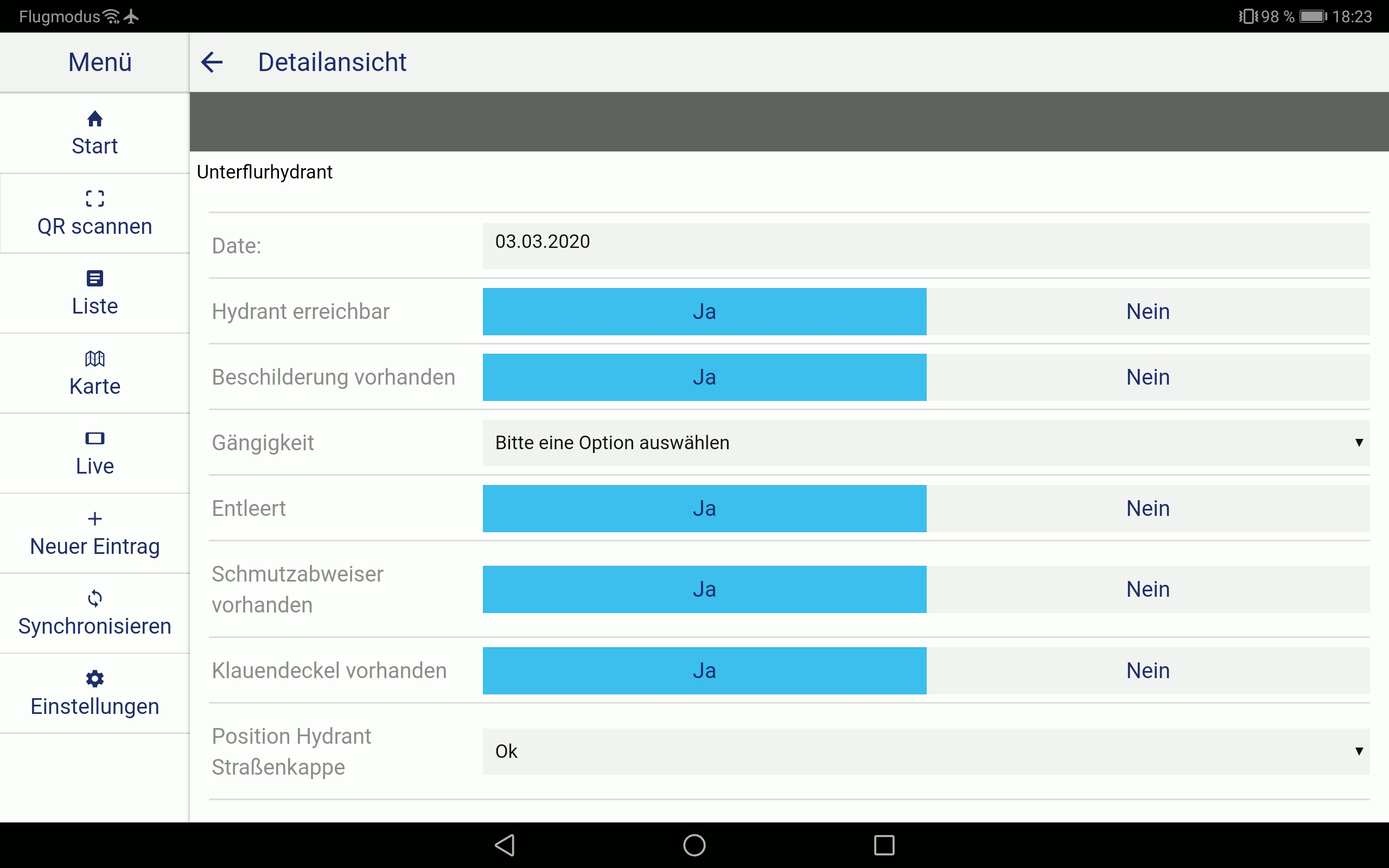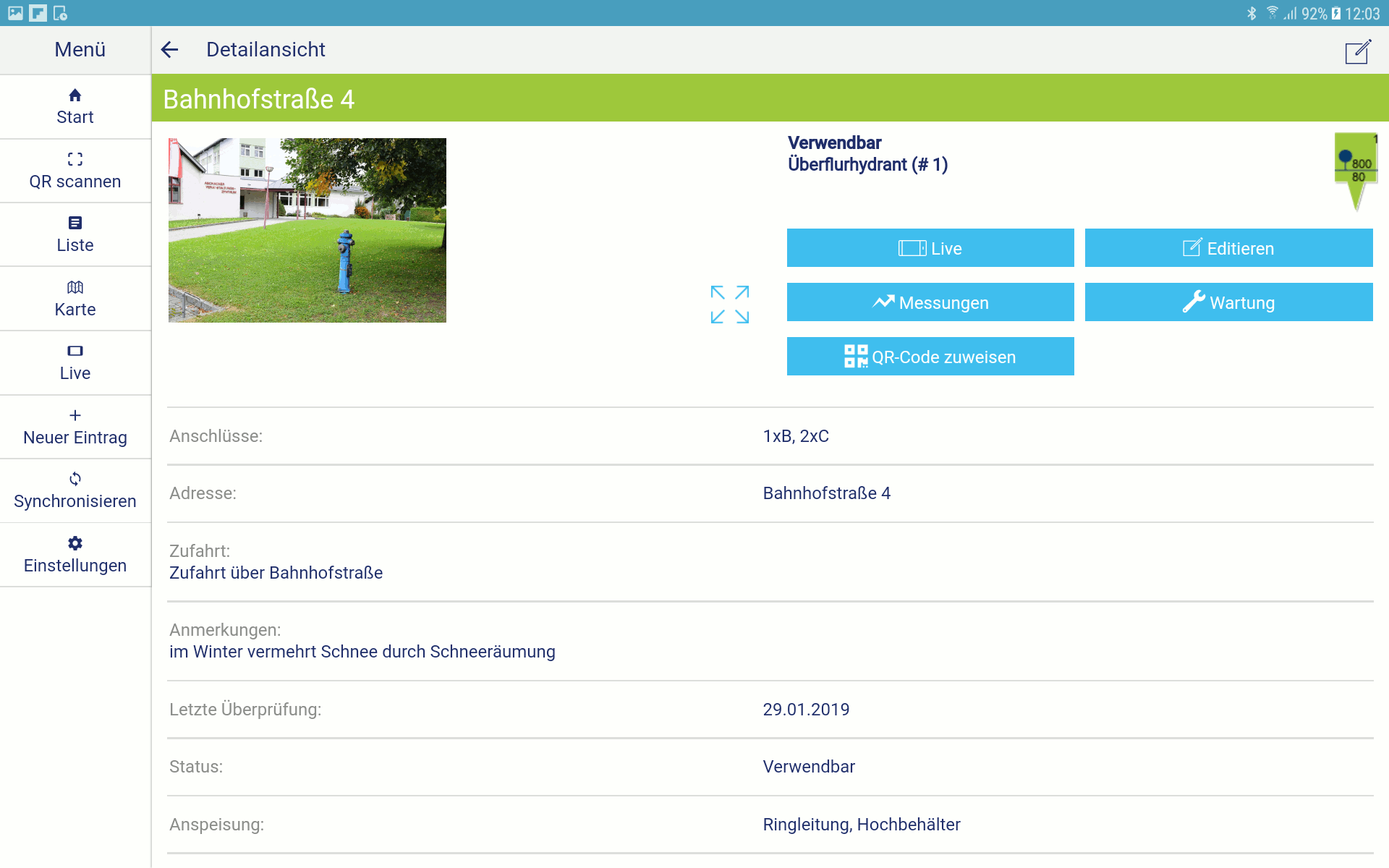 Universally applicable
Our system is universal and can be used for almost all applications. We create the required object types and the corresponding master data forms according to your requirements.
Examples of fittings: hydrants, gate valves, control valves, house connections, aeration and ventilation. etc.
Examples of fittings: hydrants, gate valves, control valves, house connections, aeration and ventilation. etc.
Further object types can be configured at any time!
Reminder and maintenance planning
The system automatically reminds you of regular tasks. This ensures that no important task is forgotten. Immediately after the task is completed, the new deadline is calculated and the status of the task is updated.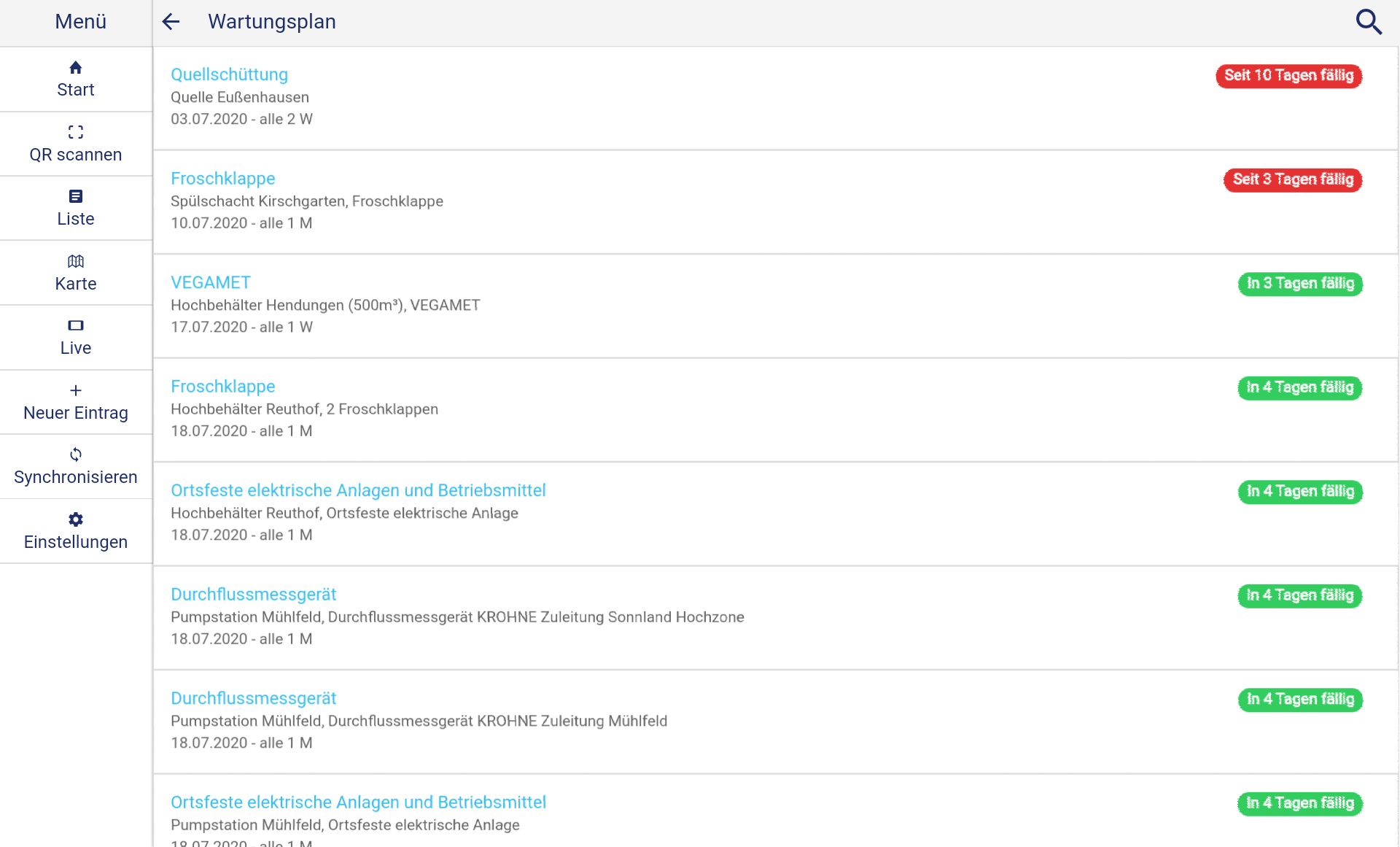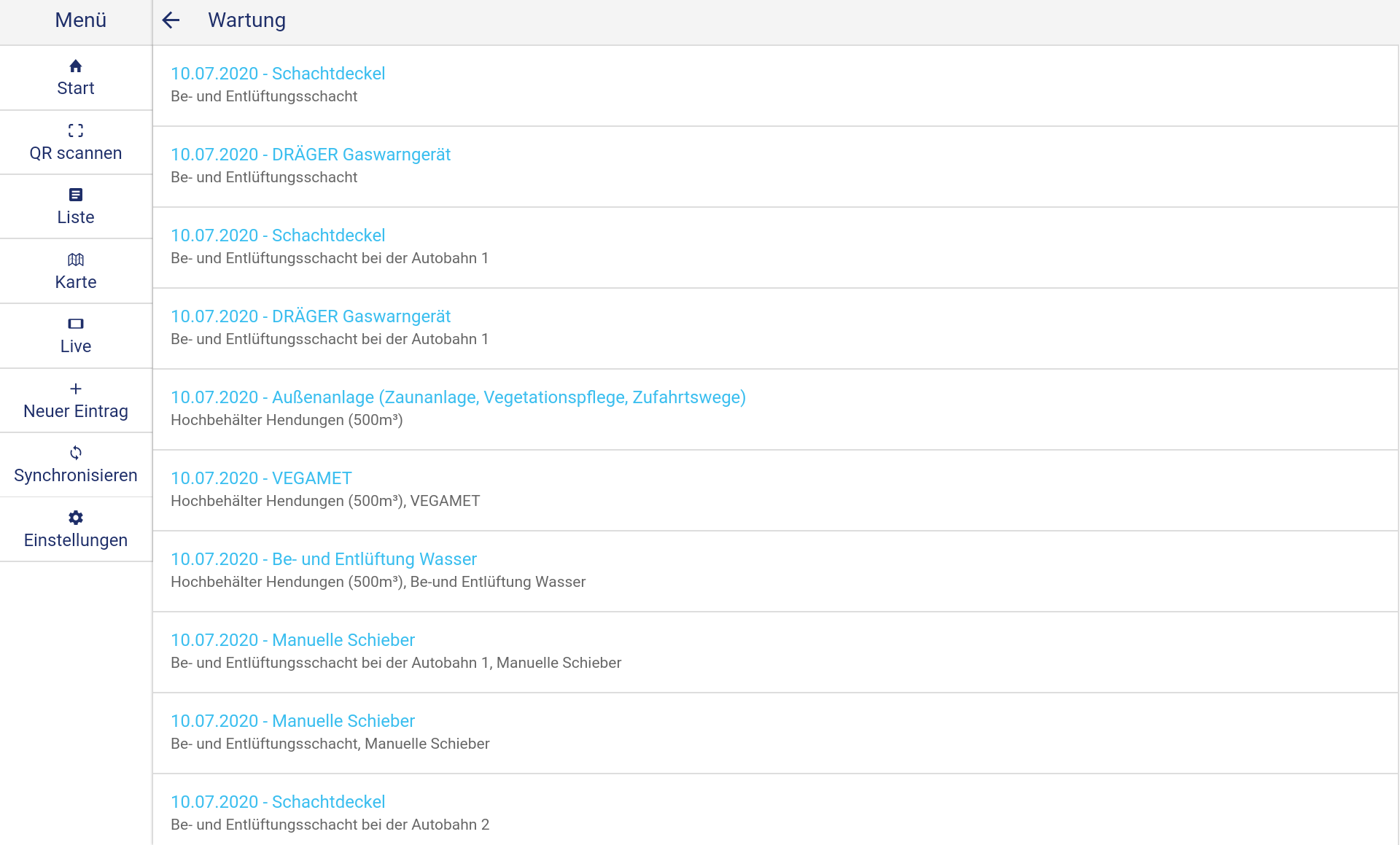 Archiving of protocols
All completed protocols are automatically linked to the object in question.
Quick access to maintenance protocols
Overview of all completed activities
Easy download of the protocols as a PDF file
Automatic backup
All changes are saved and erroneous changes can be undone at any time with a mouse click. In addition, all data is professionally backed up daily.
Accidental changes can be undone
Differences between versions can be quickly recognised
Professional backup of all data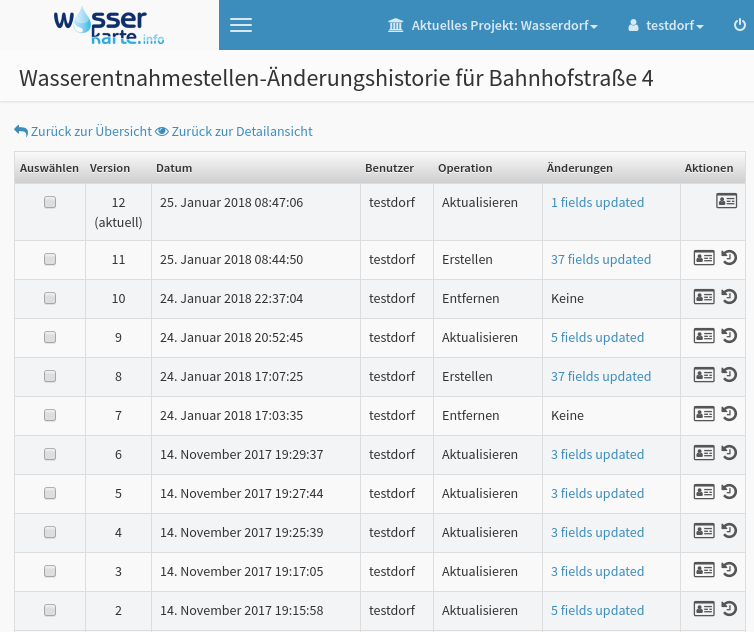 Contact us
We will be happy to answer any questions you may have and provide you with an individual offer. Please simply use our contact form.